Beauty is mainly associated with the right care, in which facial skin care is a primary component. Which creams are helpful for a good facial care and what should one pay attention to, so that the care is adapted to the skin type and the individual requirements. Here you can find out which products you can use to optimise facial care according to your needs and which offer optimum protection against the effects of the weather at all times of the year.
Facial care according to skin type
Before you decide on a product, you should determine your skin type. Because only if the moisture and fat content of a cream is adapted to your skin type will you achieve the desired effect. If your skin is very dry, you can use a high-fat cream, whereas if your skin is oily, you should only moisturise it. Combination skin poses a particular challenge in facial care as it requires the purchase of various products. The safest way to determine your skin type is to use a blotting sheet, which has spots on oily skin and thus provides you with a basis for selecting the care products.
Facial care by age
Young skin is elastic and requires less care than older skin. For this reason, you should primarily pay attention to moisture when choosing care products for your young face and decide against anti-aging products. The care of young skin is based on maintaining elasticity and the rich supply of nutrients, while older skin appears fuller and more supple thanks to an upholstering and deeply effective cream. Facial care products are identified according to their application and can be chosen by you according to the needs and conditions of your age.
Day and night care in focus
During the day, the skin cream protects you from the effects of the weather and prevents skin damage. But you should also care for your skin at night and use a special night cream. While you sleep, the skin recovers from the stresses and strains of everyday life and wakes you up with a relaxed and wrinkle-free face. If your skin is very demanding or dry, it is advisable to optimise the supply of nutrients with a serum.
Why men need facial care
Although men's skin feels thicker and more robust, it can dry out just as quickly as women's sensitive facial skin. Special facial care for men is becoming more and more popular and provides a fresh kick that promotes a good start to the day and a restful night's sleep. Men's skin is no different from women's skin in terms of its biological structure, so the focus is on the importance of the right facial care tailored to the skin type.
Impure skin as a result of unsuitable care products
If you care for oily skin with oily creams, this will result in clogging of the pores. Blackheads and pimples are in most cases caused by unsuitable facial care and perfumed products. Visible dry damage or a pale complexion are also often associated with facial care. If you have coarse-pored skin and therefore tend to develop elevations quickly, you should take intensive and sensitive care.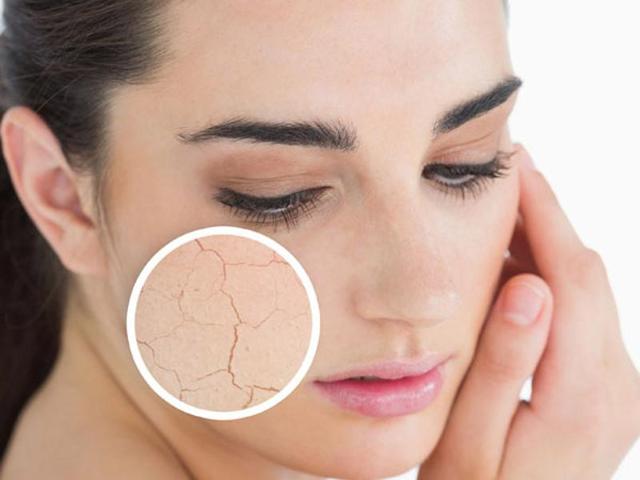 Dry skin due to lack of facial care
The sun, humid weather and dryness in air-conditioned or heated rooms can be very hard on the skin. Here it is particularly important to balance the moisture content and prevent the skin from drying out. Special moisturizers are ideal for the facial care of dry skin and lay a protective film over the largest organ of the body. The moisture balance relaxes the skin, makes it more elastic and makes you feel more comfortable.
Care products for the face in summer
In summer your facial care should always include a sun protection factor. Do not underestimate the risk of UV radiation, which accelerates skin ageing even in small doses and increases the formation of wrinkles. Your skin also needs more moisture in the summer, while you better do without oily creams and thus prevent clogging of the pores. A light and perfume-free facial care is ideal for the summer months and protects your skin from the effects of heat and UV rays.
Care products for the face in winter
If it is stormy and snowing outside, you should not expose yourself to the weather without protection. The right facial care prevents dry damage in winter and also helps to ensure that your skin does not lose elasticity and resilience due to the dry heating air. You only need sun protection if you are out and about in the mountains in winter and are thus exposed to the enormous amount of sunlight. Otherwise, choose a face care product containing fat and moisture as well as a serum that you use once or twice a week for intensive care.
Face care in spring
With the longer hours of sunshine, the demand for the right facial care changes. A light sun protection is advantageous, which can be contained directly in your skin cream. Lots of moisture and nutrients are necessary to allow the skin to recover from the stresses and strains of winter and to calm down in summer. The cream can now be lighter again and requires less fat than was the case in the winter months.