The popular social media karaoke app Musical.ly has been history since the beginning of August 2018. According to the latest update, users are welcomed by a new app called Tik Tok. What exactly is this? And why is Musical.ly no longer available in the future? We clarify.
The update to Tik Tok is quite unexpected for Musical.ly users, as it was not announced before. You don't have a choice either, because Musical.ly is now part of the app Tik Tok.
What is Tik Tok?
Tik Tok is a Chinese karaoke app that works almost exactly like Musical.ly. Users can record short videos of themselves and dance to it and add music. The app is very successful – in China alone Tik Tok has about 150 million active daily users.
Tik Tok belongs to the Chinese company Bytedance, a market leader in the use of artificial intelligence and machine learning algorithms. Bytedance already bought Musical.ly in November 2017 for a three-digit million sum – presumably the merger of Musical.ly and Tik Tok had been planned for some time. In addition it fits also that Musica.ly stopped the live Streaming App Live.ly in June and asked users to change to Live.me. Live.me belongs to Cheeta mobile – in exactly this enterprise Bytedance invested 50 million dollar recently.
Why does Musical.ly now belong to Tic Tok?
With the merger of the two apps, Bytedance combines the user numbers from China and Europe and thus increases its reach. "Musical.ly and Tik Tok share the same mission. Therefore it is a logical step to make from two platforms one ?, explained the Musical.ly founder Alex Zhu, which becomes now ?senior Vice President? of Tik Tok.
But there will also be a strategic realignment. Tik Tok no longer wants to stand for user-created music videos, but for vlogs, entertainment and comedy in general.
A role might have played also the bad image of Musical.ly. The platform had to struggle again and again with the reputation that the contents of the often young girls and women attract pedophiles. With the new name Tik Tok, this association is a thing of the past. In the USA even the police had warned last against Musical.ly.
Baby Ariel, Lena and Lisa or Lukas Rieger – in the meantime there are numerous stars, prominent ones and well-known names on Musical.ly and the Social Media App does not have to hide itself in the meantime any longer from Snapchat or Twitter. Which one is your favourite? Answer the question and take part in our poll about your top star on Musical.ly!
What is TikTok? Overview and first steps with the cool app
What is TikTok anyway? And what can you do with the app? UPDATED explains why the video portal is so popular and how you can become part of the community. We will show you step by step how to create an account and how to find your way around TikTok as a newcomer.
TikTok: What is that actually?
TikTok is a video app with which you can record short video clips (usually 15 seconds) and add music. Dialogues and sounds from movies, series or comedy shows are also possible. You can choose between different recording speeds such as slow motion or time lapse. You can also edit the videos with all kinds of filters and effects.
But with TikTok, you can't just create and upload your own clips. Rather, the app is a video platform that functions as a social network. Many users put videos online in which they sing along to songs, perform a dance performance, make somersaults or think up other crazy things about music. In return, they get likes from other users who watch their videos and subscribe to the account if they like it. Of course, the video portal also has a comment function. Additionally TikTok offers the option to react with an own clip to another one.
If you have used the app "musical.ly" before, these functions may look familiar to you. No wonder, because TikTok is the successor of "musical.ly".
Join in: Create a TikTok account and get started
Before you get started, download the video app TikTok for iOS or Android for free. Then follow the steps below to create your account.
Open the TikTok app. You will be taken to the home screen, where you can already watch other users' videos.
In the navigation bar at the bottom of the home screen, tap the person icon on the far right. Once you've created one, you'll be taken to your profile. But now you get the message You need a TikTok account to continue.
Tap on Register to log in again.
The app will now ask you for your date of birth. Once you have typed this in, you have the option of logging in with your telephone number or e-mail address.
If you enter your phone number, you will be sent a four-digit confirmation code, which you enter in the app. You can then enter your username and password.
If you enter your e-mail address, the beginning of the address is also your username. You will therefore only be asked to set a password and to confirm by a small visual task that you are not a bot.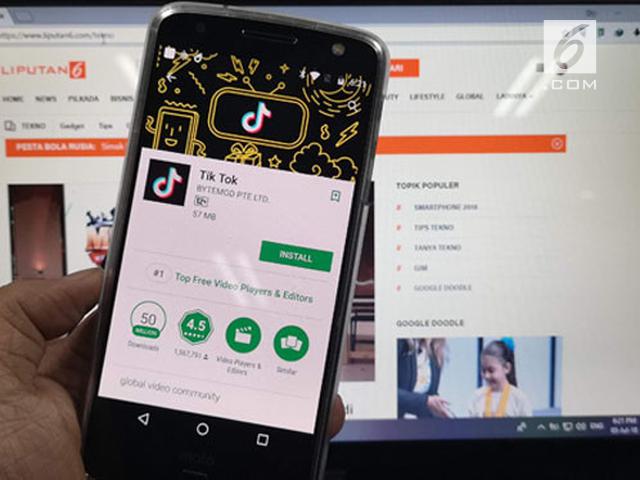 Tip: Instead of tapping Register, you can also sign in with your Facebook, Twitter, Google or Instagram account.
Getting started with TikTok: How to find your way around
At first sight the video app TikTok with its many different buttons and the quasi constantly running videos may seem a bit confusing. But you will find your way quickly.
If you open the application, you will automatically be on the start screen. Below you can see the navigation bar. The house icon on the far left returns you to the home screen from anywhere. There are also four other icons, which will be explained below (from left to right). Read more about on how to buy tiktok likes here for further information.